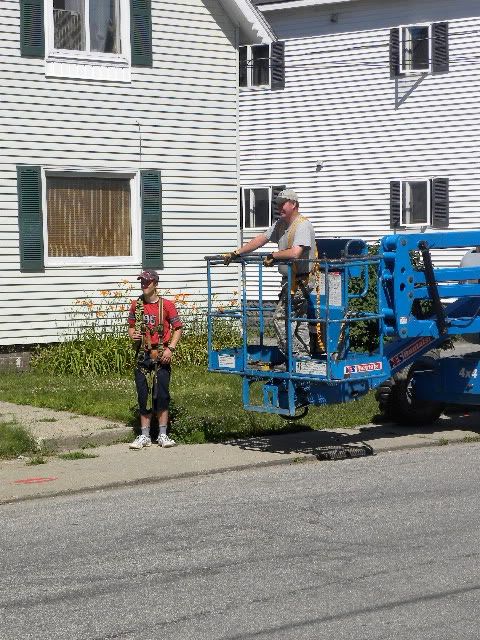 Pastor Bell and Chris ready to go up n the lift.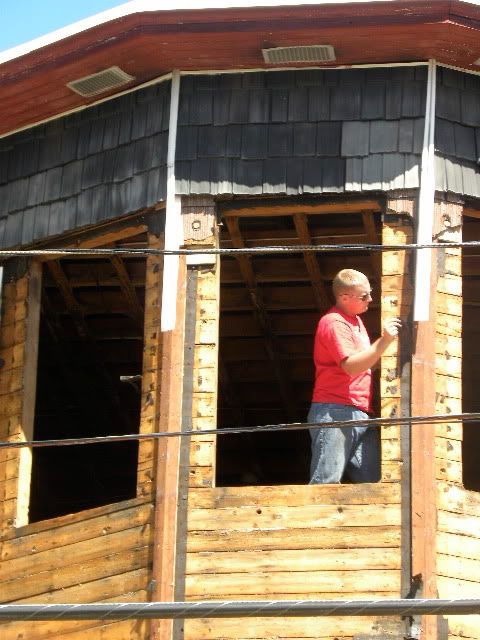 Dylan removing siding.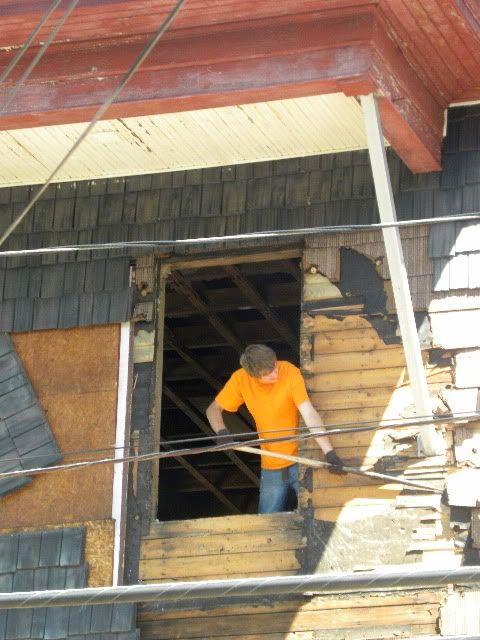 Jason removing siding.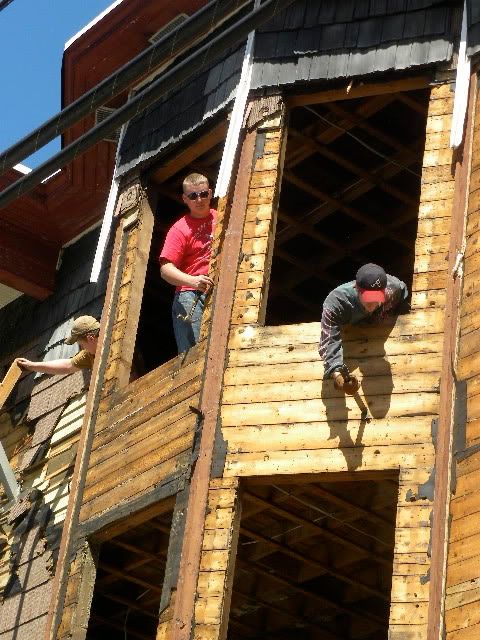 Caleb and Dylan removing more siding.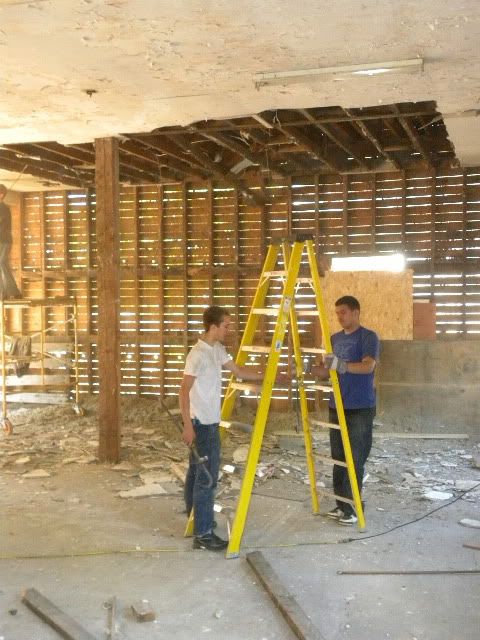 Jimmy and Thomas removing ceiling in the first floor.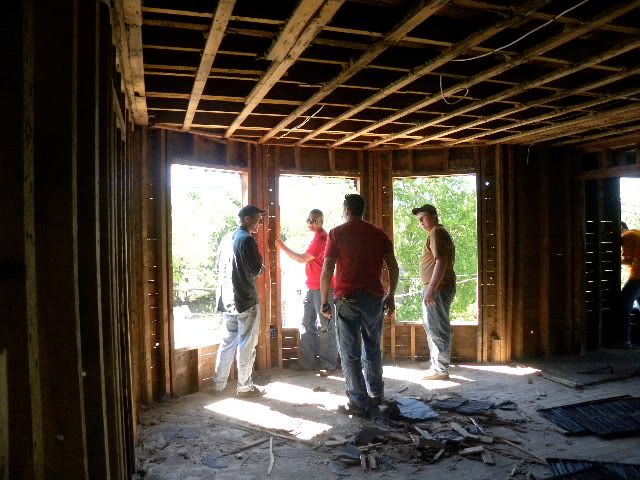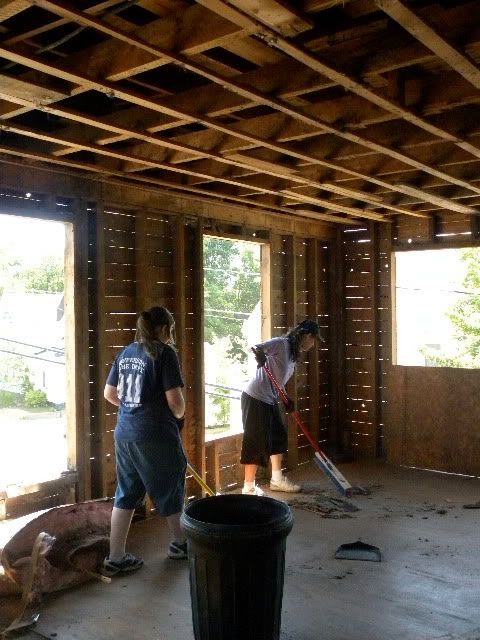 Clean up time!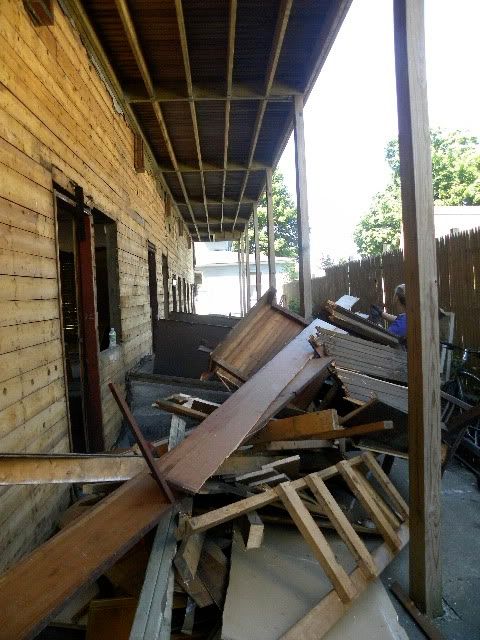 All of this was taken out of the basement!


More clean up...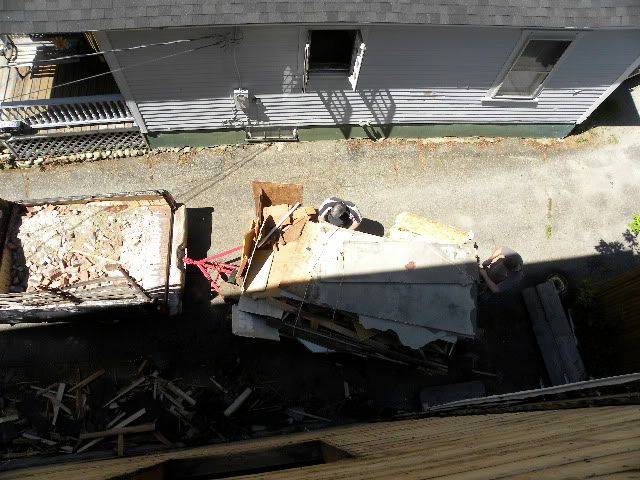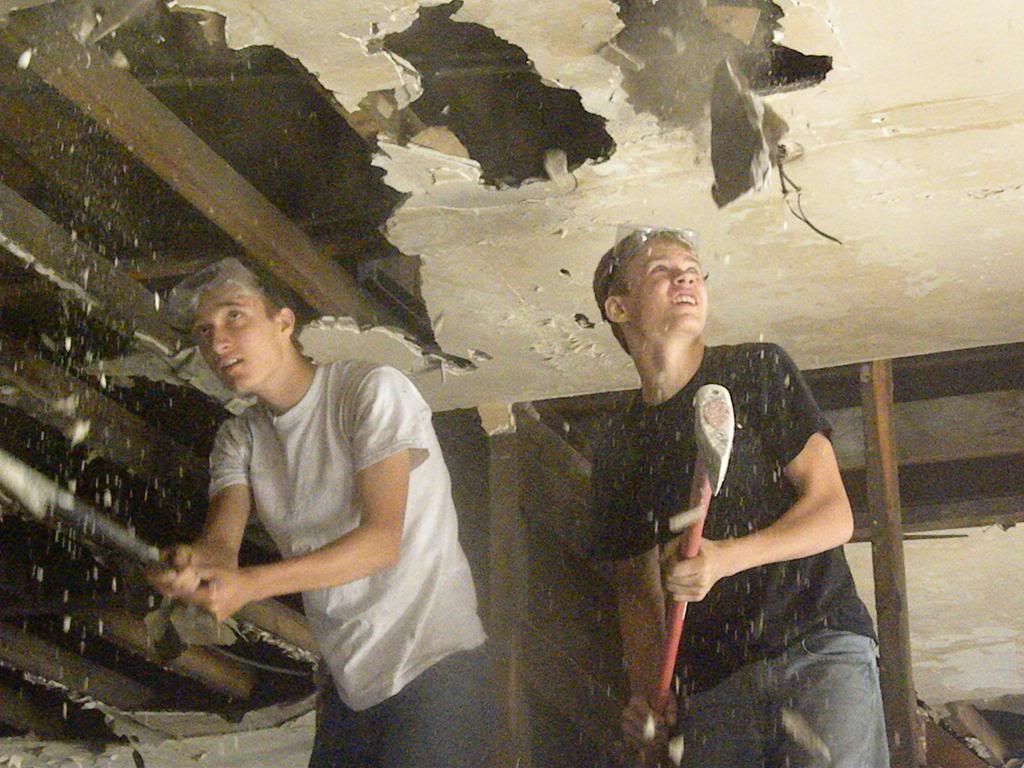 Jimmy and Brett removing ceiling.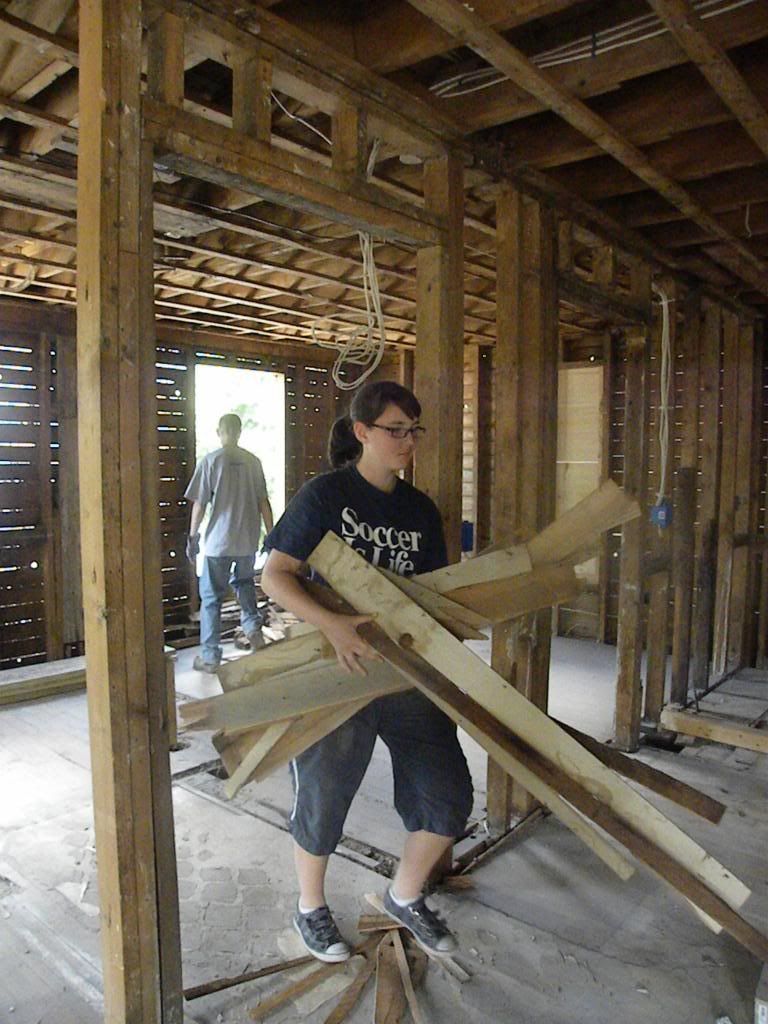 Mariah removing some wood.