The Crown College Northeast Quartet came from Powell, Tenn. to visit our church. They also came and worked at the building project. We worked all morning and completely gutted the third floor! We're making great progress! The day ended with lunch at the church and a special song from the quartet.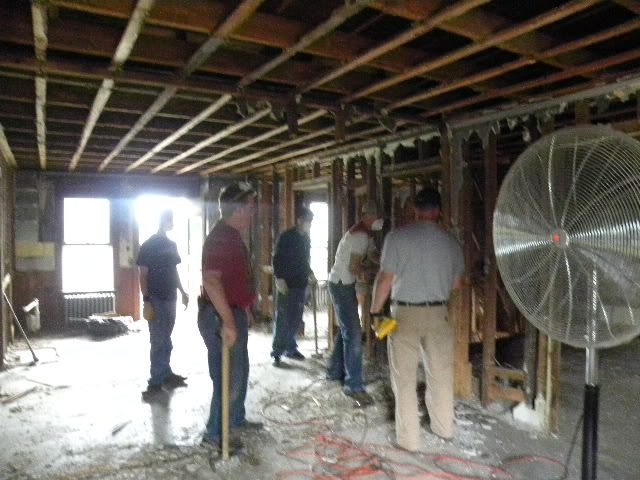 The Corn College Quartet helping out.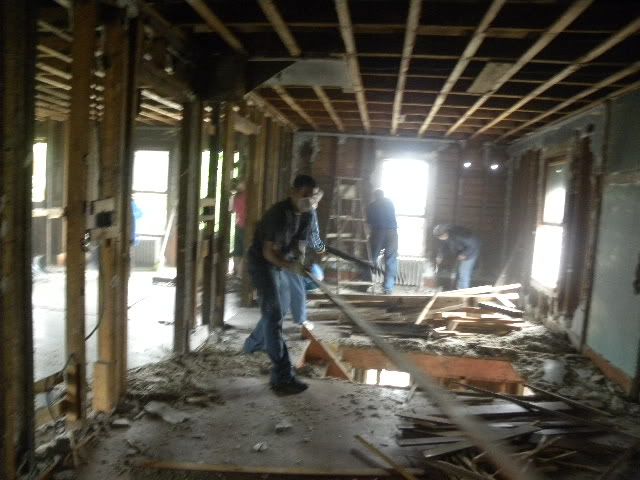 Brett (from Crown) doing some demo!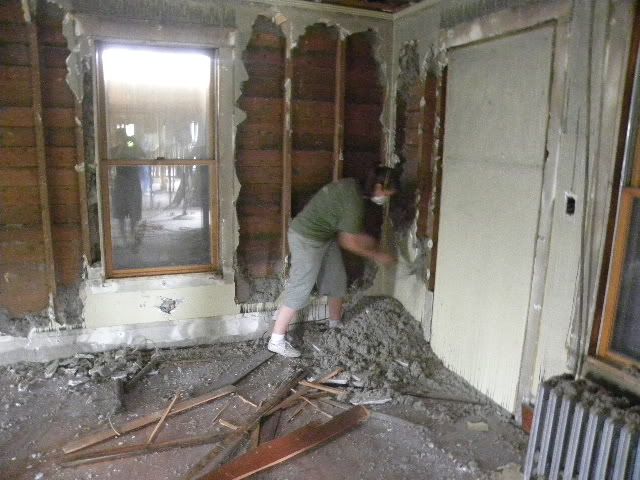 Michaila demoing!