Even with the rain, the work continues. The team of workers headed up to the second floor of the building to clean-up. Trash cans full of sheet rock and insulation were moved out of the building all morning and the second floor was almost completely cleaned out.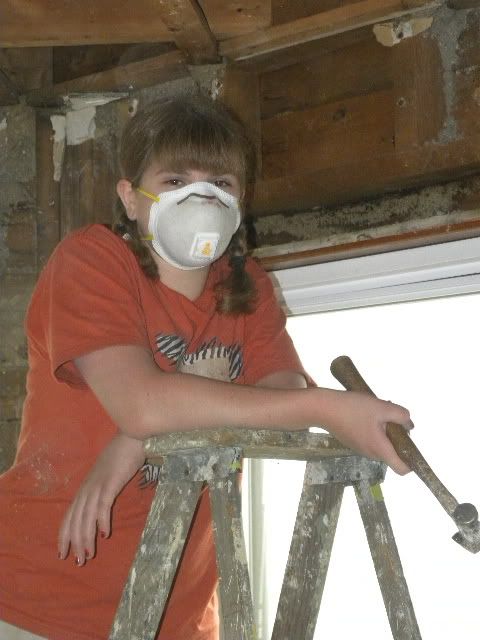 Cherith worked at cleaning off the extra sheet rock.





Sheet rock and insulation being swept and shoveled up by Suzie and Emily.